Viewmont High School


Class Of 1970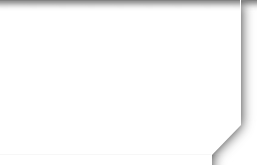 Peggy Chapman Stults
Profile Updated:
April 24, 2010
| | |
| --- | --- |
| Residing In: | Cedar City, UT USA |
| | |
| --- | --- |
| Spouse/Partner: | Michael G. Stults, MD |
| | |
| --- | --- |
| Occupation: | Unit Education Consultant Surgical Services/RN |
Children:
Melissa Fuller, Iron County Deputy Sheriff, born 1971 married to Jed and they have 3 boys; April Peterson, More…

RN, BSN, born 1972 is married to Merrill and they have 2 girls, 1 boy; Michael France, MBA, born 1979 is married to Angela Hall and they have 2 boys, 2 girls; Daniel Nelson, SSgt USAF, born 1983 and is married to Melodee Bosh with 0 children but only married 3 months; Last but not least, Angela Williams, RN, BSN, born 1984 is seriously dating Adam Burton. She has 1 daughter.
Comments:
Since 1970 I have lived many lives, traveled many miles, struggled a lot, cried a lot, studied a lot, and laughed a lot. I have raised 5 beautiful children on my own, gone back to school (at age 38), earned my nursing degree, helped to save thousands of lives in the operating room. I worked with and married the surgeon I most admired and respected and he instantly became the love of my life.
All of our 10 children are grown, married and successful and have moved on with their lives and we are "empty nesters".
I continue to work and not only work in the OR, but now train the nurses and scrub techs that enter the surgical department. I am proud to say that I am presently enrolled in school to further my nursing career. I love my profession in the OR and love taking part in saving lives and improving the quality of life for others.
Life has had some ups and downs, successes and failures, since 1970, but from all of these experiences, I can say I have learned a lot. If I could go back 40 years with the knowledge that I have now and start again, I wouldn't have changed many things, but would have done them differently and better. I would have made things sweeter for those around me.
So, since 1970? In the very least, I can truely say.... "I have come a long way baby"!
School Story:
Does anyone remember this one? Assemblies, we were always having assemblies. In one particular assembly, which stands out as clear as a "bell", when a Cody Bell stood on the arms of the auditorium seats, had unzipped his fly (keeping the button closed) stuck one of his fingers through the zipper opening and wagged it at the student body. It was hilarious...after the initial shock and embarrassment! Of course, this student was immediately escorted from the theater and that was that. This is story I can NEVER forget.
Sue, you are such a beauty!! Great genes & perfect job (hard work) for staying & looking young!!
Marilyn! My very best friend all through our childhood. We continually laughed and drove our parents crazy. We spent so much time together our parents didn't know which one was really their daughter. We traveled everywhere as kids. I miss her friendship! So many thoughts and experiences that I would love to share with her. Such a blessing she was able to attend my wedding to my sweetheart, Michael G. Stults. The love of my life. I wish Marilyn knew how much she is missed.
Mike, my sweet friend and husband.
I really miss you! So, many times I have picked up my phone to talk to you. It was so funny when we text and all your words were in caps. I am still not sure if you were yelling at me or you thought I was hard of hearing. Our children and I still laugh about that. You did a lot of yelling at all of us.
We miss your great sense of humor. I am so grateful that even after we divorved, we remained the best of friends. Every holiday, birthday, or family get together, you would be there with your donation of 5 types if soda. We were one big happy family with our sons, daughters, 18 grandchildren, then, 2 great grandchildren, you, my Mike, and me. We were packed in our house like sardines! But, we loved every minute of it. We would never have traded it for the world. Right?
I know you are at peace. How could you not because of your long life of love, kindess, and great humor you gave to all. I miss you terribly, and still have your texts we shared. Don't plan on seeing me for at least 40 years though. I intend to spend every penny I have before we meet again. I love you tons and will never forget all of our good times (and there were many) that we spent together.
Your forever friend and companion, Peg
Posted on: Nov 08, 2016 at 11:17 AM
Sue and all, it's taken me forever to get the hang of all of this. I forgot we were even here! Many thanks to Sam for walking me through this. Much has happened in our years since high so, I think I will begin from today. Hope all is well for everyone!!