Viewmont High School


Class Of 1970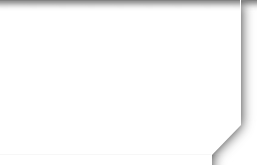 50th Reunion Attendance Survey
50th Reunion Attendance Survey
Although our 50th reunion has been postponed a year we still appreciate those filling out the survey with their intent to come to the reunion in 2021.
In order to facilitate our group events so we can plan them to run smoothly, we would ask that each classmate fill out this questionnaire. Don't be be too timid to fill it out early as we are only asking for tentative numbers so we know what size group we need to plan for. You can always change your mind and we also have a "Maybe" answer if you are not sure yet.
As this may be our last reunion, we would love to see all of our fellow classmates no matter your hair (or lack of) size, shape, age (we already know you are 67 or 68)... we are all in the same boat so please join us if you can!
Only the reunion committee will be able to view your answers.
You must be a member to submit this survey. If you are a member please log in first. You can't submit this form until you've logged in.
* Answer Required

| | |
| --- | --- |
| 1) | * Will you attend the classmates luncheon? (Scheduled for Friday, September 25) |
2)
* Will you attend the Reunion dinner/program? (Scheduled for Saturday September 26)



| | |
| --- | --- |
| | Maybe- With Spouse/Partner |
3)
* Would you like to participate in a golf tournament? (Scheduled for Saturday, September 26)




In the comments section you can suggest preferred format-scramble, best ball, score; prefer playing with same gender; I'm a beginner; etc.
4)
Would you like to go on a tour of the "New" Viewmont?

Yes No
5)
Will you need lodging?




Answer such as how many in your party, how many nights, dates, number of rooms, etc.
6)
Who was your favorite group?



| | |
| --- | --- |
| | Credence Clearwater Revival |

| | |
| --- | --- |
| | Little Bavode and the Imperials |
| | |
| --- | --- |
| 7) | Who was your favorite leader? |